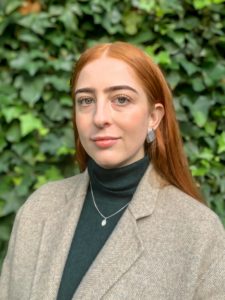 Halley Ramos, an emerging designer, planner and preservationist who recently graduated from the Historic Preservation program at Columbia University has been selected as the 2019 Murtagh|Graham Prize recipient for her paper titled Mixed Reality for Historic Preservation. This prize, named to honor William R. Murtagh, Ph.D. and Roy Eugene Graham for their many contributions to preservation education and cultural heritage stewardship, is awarded by US/ICOMOS (United States National Committee of the International Council on Monuments and Sites) with generous support from NCPTT (National Center for Preservation Technology and Training) of the National Park Service.
In recognizing Ms. Ramos' scholarship, the prize committee applauded the case study analysis and "the logical system for gauging the effectiveness of a Mixed Reality (MR) application's ability to consider, engage, and communicate the authenticity of a resource." As co-founder of SOE Studio in 2017, Ms. Ramos is involved with experimental  projects that address concepts of architecture, technology, history and culture by employing digital technologies. She will receive $2,500 and will be recognized at the 2019 US/ICOMOS Symposium in Washington, DC on November 9, 2019.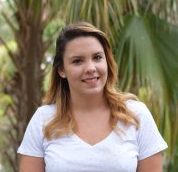 The runner-up in the competition is preservation architect Mayrelis Perez, pictured above, a graduate of the University of Florida. She will receive an award of $500. Mayrelis's thesis was entitled 3D Laser Scanning: Understanding the Impacts and Implications on Historic Preservation Architectural Practice. Mayrelis was also a US/ICOMOS 2018 International Exchange Participant.
The third finalist for the 2019 Murtagh|Graham Prize is Azadeh Sagheb of the University of Texas at San Antonio for her essay Authenticity and Integrity: Adaptive Reuse of Industrial Heritage in San Antonio. Azadeh is a preservation architect currently working for the World Heritage Office in San Antonio, Texas.
All finalists receive a one-year Membership with US/ICOMOS.
Details for the 2020 Murtagh|Graham prize, open to member institutions of US|ICOMOS will be provided soon. Tax-deductible contributions to support the Murtagh|Graham Prize may be made at https://www.usicomos.org/donate/.
Past winners* and runner-ups:
2018    Nicole Mariel Diaz*, University of Pennsylvania; Jessica Betz, Columbia University
2017    Vishal Joshi*, University of Texas; Santana Cowan, Savannah College of Art and Design
2016    Kathryn Gardner, Columbia University*; Cesar Bargues, University of Pennsylvania
2019 Prize Committee:
Daniel Carey, CEO (retired) of Historic Savannah Foundation
Caroline Cheong, Assistant professor, Central Florida University, US|ICOMOS trustee
Justin Gunther, Vice president of the Western Pennsylvania Conservancy and director of Fallingwater