IDMS 2021: ICOMOS Emerging Professionals Working Group Africa-U.S. Collaboration
Intergenerational Conversation on Society and Heritage: Perspectives from Africa and the U.S.
This webinar took place Wednesday, April 14, 2021, 1 to 2:15 pm EDT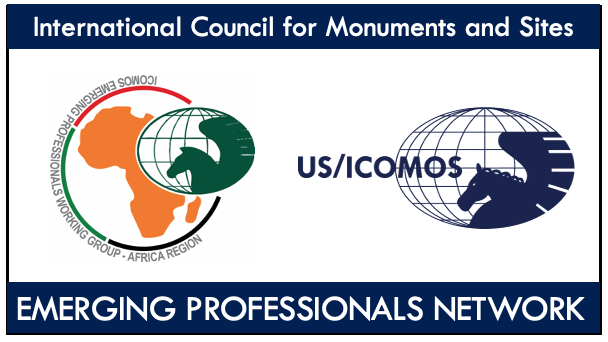 Voir la traduction française, ici.  Download the Event Poster.
Theme
Leveraging heritage for a better future is gaining prominence across national, continental and international discourses, as heritage is not simply a record of the past but a cultural process reflecting the social realities of today. What is the role of heritage in tackling societal challenges including equity, diversity and inclusion in and among communities? How should heritage be integrated into decision-making processes to ensure sustainable development at the local and regional levels? What is the relationship between broader societal forces and heritage?
The leaders of governments in Africa envisioned a future where the continent is free of conflict, poverty, human rights violations and disasters. The vision encapsulates the significance of heritage within the society in the seven aspirations of African Union Agenda 2063: The Africa We Want reflecting the desire for inclusion, equality and integration for everyone regardless of gender, ethnicity and age. To this end, heritage defines people's identities and histories and helps to rebuild communities after disasters, create new shared understanding of the past, stimulate local development and create opportunities for a better future.
In the United States, recent national discussions and protests have spotlighted unresolved racial issues and inequalities that continue to divide the country. Exploring the issues, struggles and contributions of different communities in historic places are critical to charting a path toward national healing and an equitable future.
Format
The event is organized by ICOMOS EPWG representatives from the U.S. and the Africa region (Zoe Leung and Olufemi Adentunji), to support intergenerational exchanges critical to safeguarding and promoting heritage. The program will feature a conversation among established and emerging professionals in heritage preservation from the United States and African countries, moderated by a U.S. participant.
Our Speakers
Franck Privat Gonne, Master's Candidate, Senghor University in Alexandria, Egypt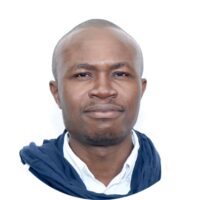 Franck is studying development with a specialization in cultural heritage management at Senghor University in Alexandria (Egypt), after completing a master's degree in history with the same focus. He has seven years of experience in the field of cultural and tourism engineering and is affiliated with professional organizations including ICOMOS, the RESPATRIMONI and Arterial Networks. He is an intern at Center d'études Alexandrines and is working on his thesis, "Urban Heritage of Greater Abidjan and Alexandria: Attractiveness and Repulsion."
Claudia Guerra, Cultural Historian, Office of Historic Preservation, City of San Antonio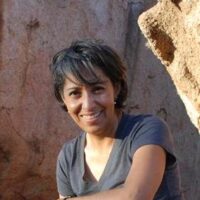 Claudia is San Antonio's first Cultural Historian, a position in the Office of Historic Preservation (OHP). Her work focuses on including the voices of those who feel disenfranchised from preservation. As Cultural Historian, Claudia has been conducting oral histories and cultural mapping to capture the complete cultural story of San Antonio. Using principles from international perspectives on living heritage, her goal is to expand our understanding of heritage and to develop holistic policies that perpetuate tangible and intangible resources. Her work has aided in the creation of a new division in OHP, dedicated to living heritage in order to focus on sustainable development, socially inclusive practices, the protection and promotion of community character and cultural heritage, and the revitalization of traditional building crafts and trades. Previous to this position, she worked for the Center for Cultural Sustainability at the University of Texas at San Antonio, her research focused on the connection between Spirit of Place and Spirit of People.
Olabisi Olumide, Housing Studies Researcher, Department of Architecture, University of Lagos, Nigeria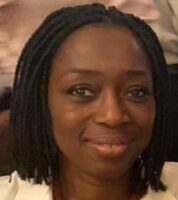 Olabisi is a researcher in housing studies at the Department of Architecture at the University of Lagos, Nigeria. Prior to that, she had worked in both private architectural practice and served in the civil service. Over the years, she has explored the issues around environmental restoration, examined and considered adaptive reuse of various significant buildings. She has also assisted a leading NGO in producing drawings for a historic building project and advised a government agency. Encouraged by an attitudinal change and enthusiasm from students over the years – some have chosen to pursue advanced heritage studies, Olabisi continues to lead awareness and documentation initiatives on overlooked sites while exploring various participatory methods to engage the minds of young people who do not see any physical indicators of conservation in Lagos.
Yeneneh Girma Terefe, Fellow, Museum Conservation Institute, Smithsonian Institution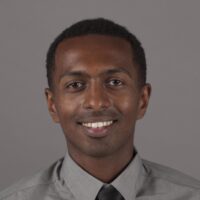 Yeneneh is a virtual fellow at Smithsonian's Museum Conservation Institute. His research focuses on how reality technology (VR and AR) and imagined techniques could be used to create applications for conservation research. In exploring the intersection of digital technology and historic preservation, his vision is to use VR applications to document and reproduce historic sites in underprivileged communities and developing countries to empower and foster an appreciation for humanity's cultural achievements. Yeneneh obtained his Master of Art in historic preservation from the University of Florida.
Moderator
Natalia Sanchez, Outdoor Recreation Planner, Rivers, Trails and Conservation Assistance (RTCA) program, National Park Service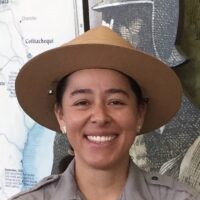 Natalia has a background in historic preservation, urban planning, community and youth engagement, event planning, and connecting new and diverse audiences with outdoor recreation opportunities. Natalia is excited about leveraging the power of collaborative efforts by engaging with community groups, nonprofits, tribes, and state and local governments to create access to the great outdoors; while fostering significant and long-lasting connections with diverse populations and the future of park stewards and advocates.
Our webinars are free but we would appreciate your support!