Upcoming Monuments Toolkit Webinars 

This month's theme covers Controversial Monuments in Spaces of Regional Conflict. Our two guest speakers, each representing a different corner of the world, will present their perspectives on complex sites and narratives in their communities. Monuments in Czechoslovak public spaces have been reassessed many times after the Velvet Revolution in 1989. As contemporary communities question the comemmoration of communist-era monuments like the Konev Monument, Czech and Slovak public spaces are witnessing numerous reformulations that are reshaping their legacy and identity. In Taiwan, statues of the authoritarian leader Chiang Kai-shek are being re-evaluated in the wake of the island nation's democratic transition. While now recognized as one of Asia's most liberal and open societies, Taiwan endured decades of martial law and White Terror. Schools, public institutions, and city centers have grappled with how to handle monuments to a man instrumental to development, but who presided over a one-party police state that committed human rights atrocities against the populace—and how this squares with democratic values today.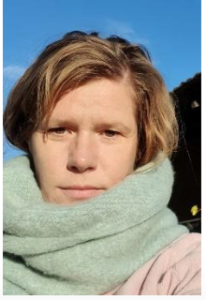 Dr. Petra  Švardová
Švardová Petra is postdoctoral fellow at the Institute of Contemporary History, Czech Academy of Sciences, and partially works at the Institute of History, Slovak Academy of Sciences. Her current project, "Iconoclasm in the Czechoslovak public space after 1989. The heritage of socialism in historical perspective" focuses on the communist-era monuments in Czechoslovakia after Velvet Revolution. She previously finished her thesis the under joint (cotutelle) Ph.D. program of the Institute of History, Slovak Academy of Sciences (Faculty of Philosophy, Comenius University Bratislava). The topic of her doctoral thesis was "Material heritage from the Communist past in former Czechoslovakia and Bulgaria: the questions of preservation of monuments and their new roles. Soviet war memorials after 1989." She completed her master's degree in museum studies in 2012 at Paris Sorbonne University.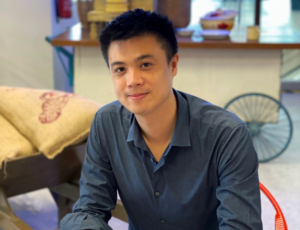 Kevin Fan Hsu 
Kevin Fan Hsu has worked on sustainable development, climate resilience, and heritage conservation on both sides of the Pacific, in places such as the San Francisco Bay Area, Shanghai, Beijing, Hong Kong, and Singapore. His current research focuses on strategies for incorporating equity and inclusion into infrastructure planning. As a lecturer at the Stanford University Hasso Plattner Institute of Design (d.school), he teaches courses on civic design, public participation, and placemaking, in partnership with Bay Area cities. From 2018-2021, Kevin was based in Singapore, where he led the Resilience/Sustainability research cluster at the Centre for Liveable Cities. He concurrently served as a research fellow at the Urban Redevelopment Authority, the agency responsible for land use planning and conservation. In 2021, he collaborated with the National Heritage Board of Singapore on a project connecting heritage safeguarding initiatives to broader sustainable development and resilience priorities.
Kevin holds an M.S. in Civil & Environmental Engineering from Stanford, where he has also taught courses in Urban Studies and International Policy Studies, and has a M.A. in Cultural Heritage Management from Johns Hopkins University. His writing has appeared in Foreign Policy, the South China Morning Post, and Ketagalan Media.
Registration for Webinar: https://usicomos.app.neoncrm.com/np/clients/usicomos/eventRegistration.jsp?event=66&