Upcoming World Heritage Webinar
Cahokia Mounds World Heritage Site: Past, Present, and Future
May 26, 2022, 12 – 1 pm EDT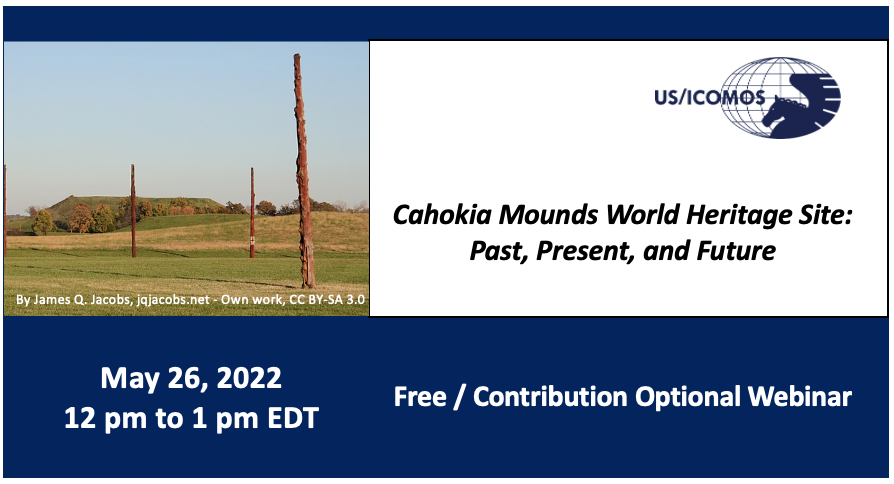 Cahokia Mounds World Heritage Site, located in Collinsville, Illinois, is the pre-eminent example of a cultural, religious, and economic center of the Mississippian culture (800–1350), which extended throughout the Mississippi Valley and the south-eastern United States. Our speakers will discuss Cahokia's Outstanding Universal Value and site management, which pending legislation may change in order to enhance preservation, visitation and interpretation at Cahokia Mounds.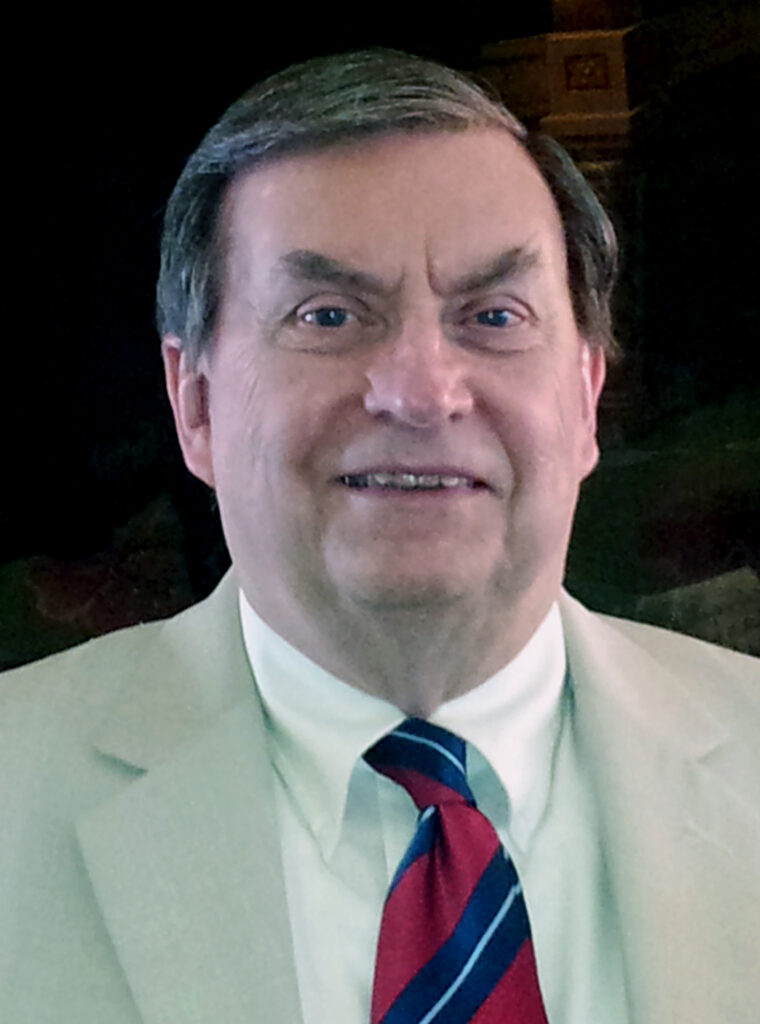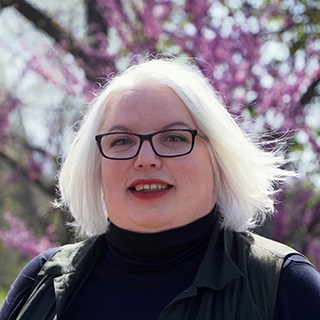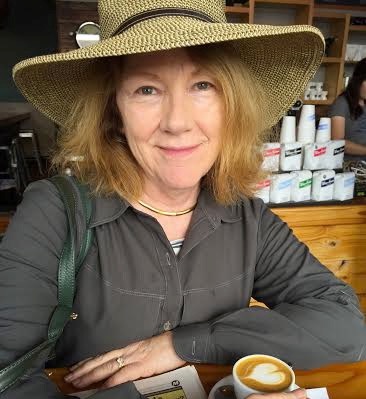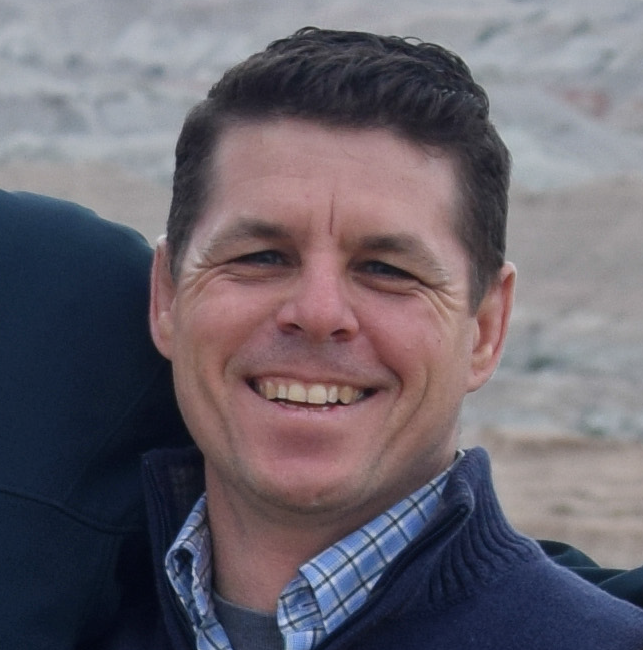 Bill Iseminger was born in Bloomington, Illinois and grew up in Arlington, Virginia. He earned his BA in Anthropology at the University of Oklahoma and his MA at Southern Illinois University Carbondale. His archaeological experience includes projects in South Dakota and several regions in Illinois, including excavations and surveys at Dickson Mounds, Kincaid Creek, and the lower Kaskaskia River Valley. He worked at Cahokia Mounds since 1971 and for several years he led public field schools in excavations on the Stockade, Woodhenge, and Mound 50. He recently retired as Assistant Site Manager in charge of exhibits, interpretation, public relations, and the intern program. He has written extensively about Cahokia Mounds and archaeology, including his books Cahokia Mounds: America's First City and Identifying and Understanding Artifacts of Illinois and Neighboring States. Bill and his wife Gloria live in Columbia, Illinois.
Laura Lyon, Vice President of Program Strategy and Impact, HeartLands Conservancy

Laura Lyon serves as Vice President of Program Strategy and Impact for HeartLands Conservancy, facilitating and developing innovative plans and strategies for diverse projects concerning cultural, community, and environmental planning. Laura leads HeartLand's decade-long initiative to elevate the Cahokia Mounds and Mississippian Culture. Over the last ten years, Laura has led precedent and feasibility studies, community engagement, project strategy and fundraising material development, grant writing, and the development and drafting of legislation. She is charged with leading the team to success in building bistate region-wide outreach with agencies, legislators, community leaders, Native American Nations, the general public, and extensively within the archaeological community.
This ongoing initiative evolved into the Cahokia Mounds Mississippian Culture Initiative – to elevate the Cahokia Mounds State Historic Site and its thematically-connected sites to a federal designation under the National Park Service, such as a national monument or national historical park.
Senator Richard Durbin (D-IL) – via video recording
Brenda Barrett is the editor of the Living Landscape Observer, a site providing commentary on landscape scale conservation, historic preservation and sustainable communities. She worked for the National Park Service in Washington, D.C., and also served as a Bureau Director in both Pennsylvania's Department of Conservation and Natural Resources and the State Historic Preservation Office. A former board member of US/ICOMOS, she is an advisory member of the ICOMOS International Scientific Committee on Cultural Landscapes.
Tokey Boswell, Associate Regional Director, National Park Service
Tokey Boswell is a returned Peace Corps Volunteer and has worked for the National Park Service for the past 15 years. In his role as the Associate Regional Director for Facilities, Planning, and Infrastructure for the Midwest Region, Tokey leads a large team that assists parks to maintain their existing assets and plan for the future.